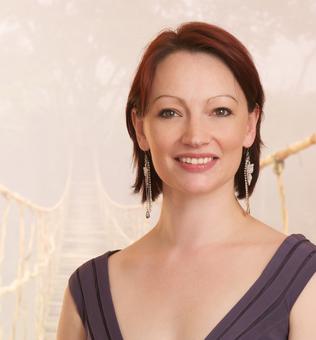 Veronique Breen
Veronique Breen is originally from Brussels, Belgium. She studied and danced professionally in Europe for over 20 years, including the Royal Ballet of Flanders and Het National Ballet of Amsterdam. Her dance career included soloist roles in ballets from choreographers such as Martha Graham, Balanchine, William Forsythe, Caroline Carlson, and many more.
Following her professional ballet career, Veronique expanded upon her knowledge of movement by completing sports massage therapy training in Amsterdam. At this same time, she began teaching dance and movement techniques to your students and adults, including pre-professional and professional dancers, active adults, and physically and mentally challenged adolescents.
Shortly after moving to the United States in 2003, Veronique began her training in the Gyrotonic and Gyrokinesis methods. Relatively new exercise techniques to most Americans, these methodologies incorporate principals of movement she mastered during her dance career, as well as physiology and injury prevention principals she learned through massage therapy training. She opened he own studio in 2005 and six years later became a Certified Gyrotonic Master Trainer and Gyrokinesis Pre-Trainer.
Currently Veronique is the co-owner of Motion Arts studio in Beverly Hills, MI offering Gyrotonic and Gyrokinesis training, as well as ballet and contemporary dance and movement technique training. Her clients come from all levels of activity and ability, including Olympic Athletes, Top Models, Professional Dancers, Figure Skaters, Office Executives, Tennis Moms, Students and more. She has a passion for movement and truly enjoys sharing her knowledge with others.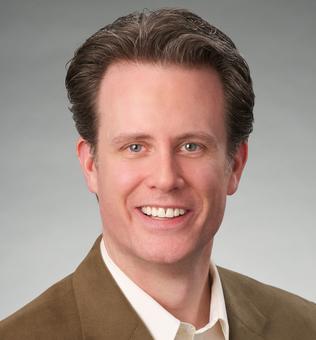 Peter Breen, MSPT, ATC
A 1992 US Olympian, Mr. Breen knows what it means to perform at optimal function. Competing all over the world in the sport of Ice Dancing, and training in sports and dance medicine for over 25 years, Mr. Breen is an expert in physical movement and rehabilitation. Prior to founding Motion Arts, he treated patients in world-class centers such as the US Olympic Training Center in Colorado Springs, The National Ballet of Amsterdam, Harkness Center for Dance Injuries in New York City, and Backstage PT in Boston.
A graduate of Boston University's physical therapy program, Mr. Breen has treated individuals from the elite athlete and professional ballerina to weekend golfers and senior citizens. His approach to physical conditioning and rehabilitation flow from his extensive training in body movement, manual medicine techniques, and Gyrotonic training. He continues to embrace the continuous evolution of rehabilitation and wellness techniques to help his patients achieve their individual performance goals.
Along with exceptional standards for treatments, Mr. Breen believes that community outreach is a vital component to the success of any healthcare organization. He has been very active as an Athlete Representative, Team Leader, and Team Physical Therapist with US Figure Skating and the United States Olympic Committee. He is a founding Board of Directors member of the United States Anti-Doping Agency. He's also a member of the International Association for Dance Medicine and Science and the National Athletic Trainers Association.